Division 1
Preliminary Final


Marquis Devils def Granada Green          17 - 13
Division 2
Preliminary Final


Claremont RSL Devils def Granada Red  13 - 08
Division 3
Preliminary Final
Kenny's Cougars def
Valern Weapons     15 - 12
12

- 12 (Kenny's Cougar won playoff 3 - 0)
Division 1
2nd Semi Final


The Waggon def Marquis Devils                17 - 08
1st Semi Final
Granada Green
def
HWC Niners
                17 - 13
Division 2
2nd Semi Final
AIC Zebra's def Claremont RSL Devils       13 - 03
1st Semi Final
Granada Red def HWC Maroons
                 13 - 03
Division 3
2nd Semi Final
HWC Nomads def Valern Weapon's            13 - 09
1st Semi Final
Kenny's Cougars def Moonah Bar Hero's  13 - 10
Qualification Final
Marquis Devils
def HWC Niners                   20 - 19
16 - 16 (Marquis won playoff (4 - 3)
Elimination Final
Granada Green def AIC Bennies                  17 - 14
2013 STEBA Masters Singles Champion
Tony Adams (3)
defeated
Mark "Normie" Adams(1)
2013 STEBA B Grade Singles Champion
Jolse Maginnis (3)
defeated
Russ McGifford(1)
2013 Annual Dinner & Trophy
Presentation Night

Saturday May 11th
$25.00 per head
3 Course Carvery Meal
Bookings Open Now - Contact Committee Members
Put your names on scoresheet or place names
in the STEBA mailbox at the HWC
2013 STEBA Open Singles Champion
Anthony Adams (4)
defeated
Justin Elliott (2)
Semi Final's – All receive State Cards
Anthony Adams (3)             Justin Elliott (3)
      def                                       def
     Andrew Triffitt (2)             Leigh Bennett (1)
 
Tuesady April 16th - Starting at 6.45pm
Jolse Maginnis, Leon Gillie, Steven Royle, Joe Martelli
, Nick Read
Russ McGifford, Jasmine Hajduk,
Nigel Barker, Chelle Grundy
David Smart Memorial Shield
STEBA B Grade def STEBA Ladies 22- 18
Red Cross Bushfire Appeal
At our recent committee meeting it was decided that the STEBA would donate $150.00 to the Red Cross Bushfire Appeal on behalf of our members.
Australian Junior 8 Ball Championships
Alexander Pace - AIC Bennies
2013 Australian Under 15 8 Ball Champion
Click on the above links for full results of the Events
Congratulations also go to both Cale Barrett & Stephen Kaine
who have again been selected in the 2013 Australian Junior Team
Hobart Eightball Association
Red Cross Bushfire Appeal Fund Raiser

Beachside Hotel - Kingston Beach
Sat January 19th - 12 Noon until 6.00pm
All Proceeds to Red Cross Bushire Appeal
Live Bands & BBQ - Trailer available for Donated Goods
8 Ball Bus leaving Campbell St every 1/2 hour
Metro Buses leaving from Franklin Square every 1/2 hour
 

 

Phil Bailey

Dallas Nichols

65.00%

Dencil McGifford

65.00%

Andrew Hollaway

65.00%

Mick Marney

64.28%
2012 Australian National 8 Ball Championships
Congratulations to the players below on being selected in
the Australian Teams to compete at next year's
World Championships in Blackpool England
Chris Forsyth - Open Men's Team
Anthony Adams - Under 21's (Team Captain)
David Bates - Masters Team
Click on the event to go to the results pages
Mens Singles          Ladies Singles          Masters Singles
The Venue - Hotel Grand Chancellor - Gold Coast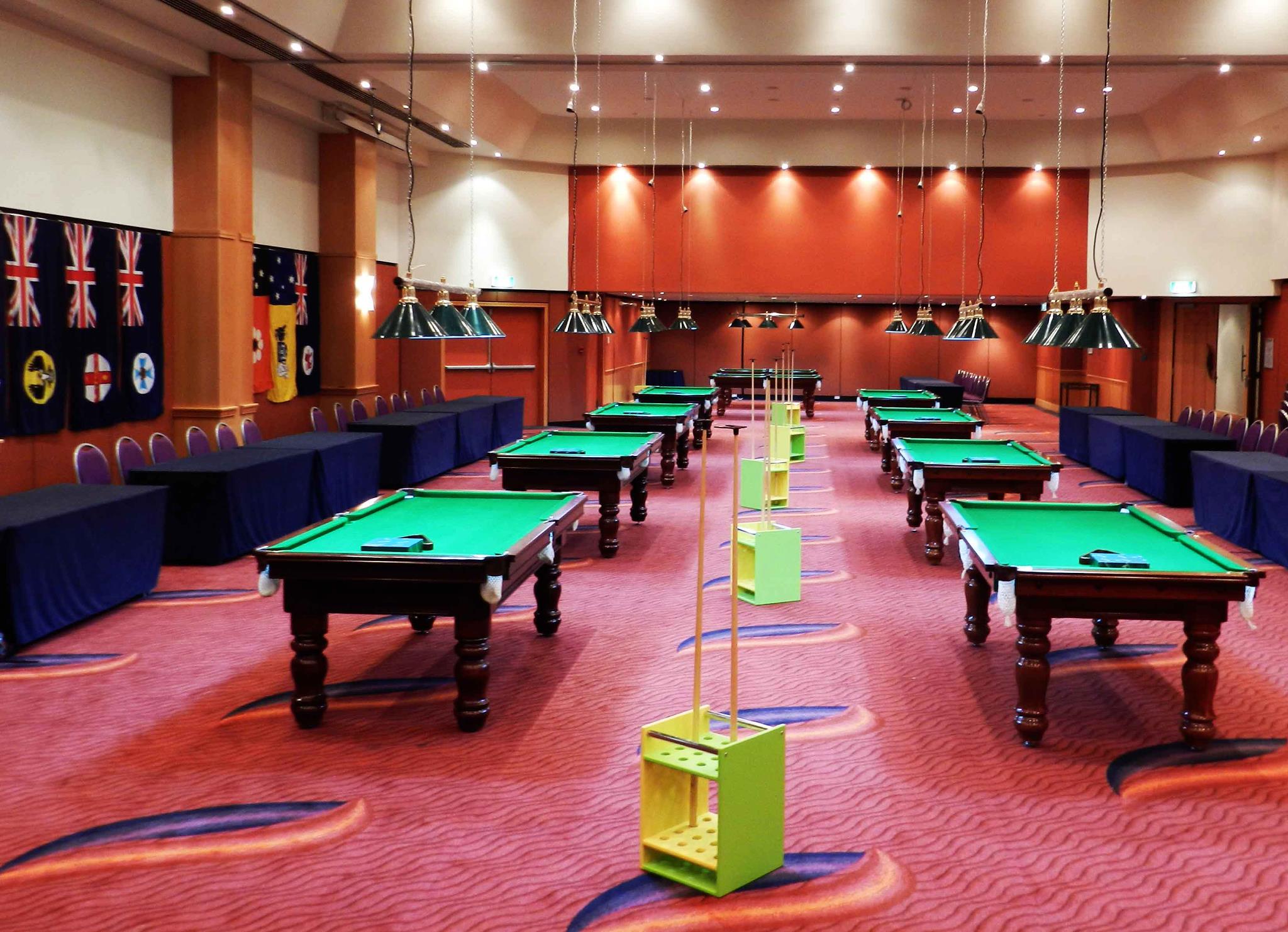 2012-13 Executive Committee
Vice President - Rick Watt
Assistant Secretary - Renea Duncombe
Andrew Triffitt, Rob McCauley, Andrew Grundy & Chris Snare
B Grade Delegate - Renea Duncombe
Website Officer  - Tony Cannan
T
he major news to come from the AGM was that the meeting has changed the rulings in regard to Finals Qualifications.
"Qualifications for Finals"
For players to be eligible to play in STEBA Finals, players must have played in 50% of the seasons roster matches (nights) and played at least one (1) frame on each of these nights.
If clubs or players believe they have an adequate reason for not meeting these requirements they can apply to the STEBA committee for an exemption which shall be considered by the committee before the finals series commences.
2012 Tasmanian Open 8 Ball Team
vs
Southern Tasmanian All Stars Team
Hobart Workers Club
Noon - Saturday September 1st
Waggon & Horses Hotel

Waggon & Horses State Players
Sunday 2nd September
Fund Raising Calcutta

Open at 11.00am for Registration
Auction to Commence at 11.30pm
Guaranteed $500.00 if there are 32 players
Players can register and pay at the Waggon before the event
Entry Fee - $10.00
Follow This Link to Detailed Results Section

Team

Pld

Won

Lost

FW

FL

Pts

%

Off The Waggon

11

11

00

181

94

44

65.20

HWC Frothies

09

06

03

115

110

24

51.11

Claremont RSL Devils

11

05

06

144

131

20

52.36

Kenny's Cougars

10

04

06

127

23

16

50.80

Rugby Club Crushers

09

04

05

94

131

16

41.77

HWC Maroons

10

03

07

118

132

12

47.20

Valern Vipers

10

02

08

104

146

08

41.60
HWC Frothies
 def
Claremont RSL Devils         16 - 09
Valern Vipers
def
Kenny's Cougars                   13 - 12  
Off The Waggon
def
Rugby Club Crushers       18 - 07
Eightball Tasmania - 2012 State Teams
State Open Team
Marcus Jackson, Cale Barrett, Justin van Diepen
Ben McCauley, Callan Bissett, Anthony Adams
Andrew Triffitt, Chris Forsyth & Dallas Nichols
Fiona Plummer (State Champion), Denise Millington
Nelly Nichols, Dencil McGifford, Mel Appleby
Renea Duncombe & Jasmine Hajduk
State Masters Team
David Bates (State Champion), Mick Furley, Rodney Martin
Chris Snare & Tony Adams
STEBA 2012 Australian Representatives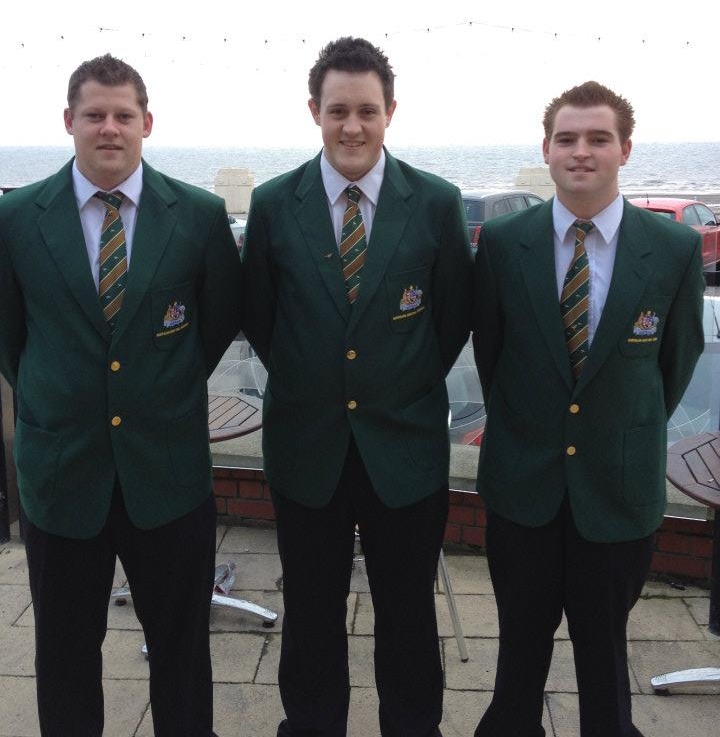 Marcus Jackson             Chris Forsyth            Anthony Adams